Key Drop Deliveries
Wanting a change from your everyday go, go, go lifestyle?  Do you need a breath of fresh air and peace of mind?  We know the feeling! That's how we know that, with your delivery ready for you
before your day begins, it'll bring a smile to your face.  Whatever your situation, let's face it: deliveries during your normal store hours can be a colossal nightmare.  Stacking a hectic schedule of checking-in orders onto your top priority (your customers) gets old quickly.  That is why we want you to know about our after-hours service, Key Drop Deliveries.
What is an after hours store delivery?
These are deliveries made after your store's hours of operation, allowing you to focus on what's important; brightening your customers' day!  We've all been there; trying to check-in deliveries with a growing line of valued customers, creating a stressful situation for all.  While you and your consumers sleep, we keep our wheels turning like clock-work and to guarantee a swift delivery.
What is the walk-through process of a key drop delivery?
Your store hours will be collected, along with other pertinent store information.  After-hour delivery windows are then established during your non-business hours.  A copy of the store key must then be provided to our customer service team, or provided to the driver during a regular delivery.  After the key is slotted, your deliveries will be made after-hours along with your invoice attached.  The driver will check off each item at the time of your delivery, crediting any non-received items immediately so you are not charged.  Though very rare,
mistakes can occur and when they do we fix them immediately.
Reinventing the delivery wheel
We understand the struggles you face daily as a store owner.  This is why we are trail blazers, leading the way with top-quality services in order to make your life easier.  Let us concentrate on what we do best, allowing you to grow your business with no added worries.  We won't stop pursuing what our customers want, as long as they promise to continue sharing that information.
Why we are the best?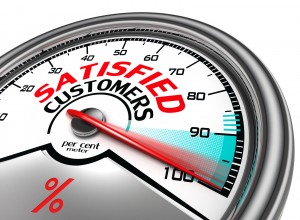 For over 30 years and thousands of customers, we continue to improve our key drop deliveries.  We believe in constant engagement with our customers, in order to gain an understanding for their needs. This knowledge alone has brought us to the forefront of our industry.  We are at the top of our game because we choose not only to hear our customers' feedback, but to implement their wants and needs.  We are the best because our customers made us the best.